OUTER LARAS ING WARNA
DESCRIPTION
It's New Release!
Laras Ing Warna (javanese) brings the spirit for us to express our own style without afraid of being trapped in some social norms.
Made in cotton twill 40s and print on fabric.
The visual idea is inspired by Eko Nugroho's artwork: Costume Trap 3 (2014).
Available to pre-order on 25th July - 5th Aug 2023.
Outer Laras Ing Warna will be ready around the beginning of September.


We have other options for the payment:
Term 1: Down Payment (DP): 80%

Term 2: Repayment (including shipping cost) after the products are ready.
Please order through WhatsApp for this option (click WA logo below).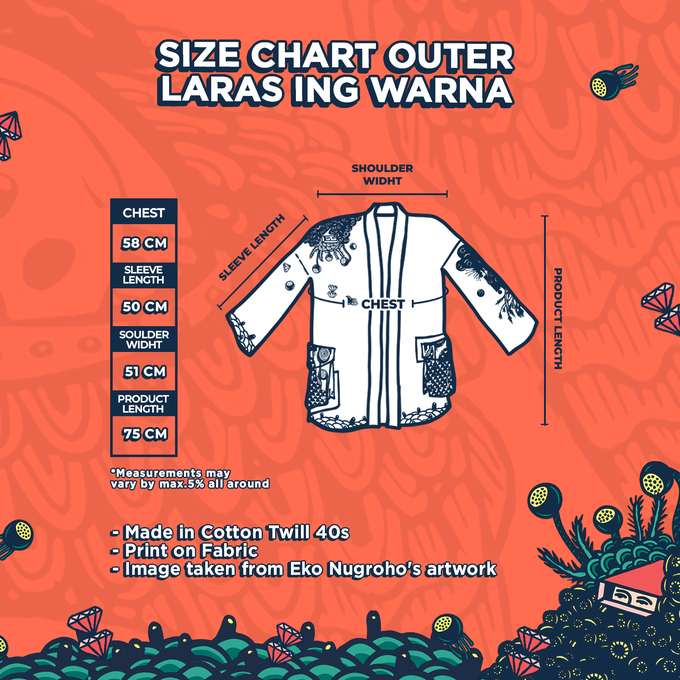 Weight: 3000 gr